Thursday, July 30, 2020
Ciera's story all in one place!!!
Paperback includes all three parts as one wonderful novella!
3:27 am edt
Tuesday, May 12, 2020
Always on demand! Check us out on itunes podcast!

7:23 pm edt
Wednesday, August 31, 2016
Live on your device Wednesdays!!!
1:47 am edt
Friday, August 15, 2014
1 Click, 2 Reads... you can't afford to miss this deal!!!
A Boss's Work is never done! Especially when Ciera's Reign is at stake. She stops at nothing to keep her private life separate from her public front. She also knows that if she slips up on either front, she stands to reveal all that she has at stake. If she can manage to quiet the curiosities of her lover and entertain the desires of her past, she will remain Queen. But as love, murder, hustle, greed, and vengeance all threaten downfall, Ciera refuses to relinquish her empire. Part 2 takes you on an action packed ride through a boss's work. How sweet is the taste of blood stained victory?

http://www.amazon.com/Cieras-Reign-Part-Bosss-Work-ebook/dp/B00MLFWAWI/ref=sr_1_1?s=digital-text&ie=UTF8&qid=1408132556&sr=1-1

3:59 pm edt
Sunday, September 22, 2013
Sept 30th....we bring THE FIRE & DESIRE
11:25 am edt
Saturday, September 14, 2013
LUST, LOVE, and SEX at your fingertips!!!!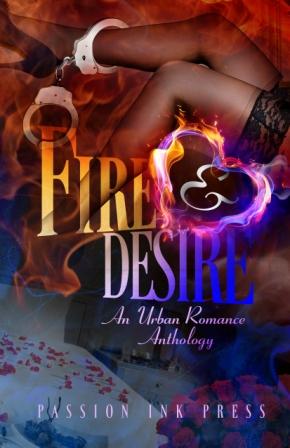 ....and now IT IS READY!!! Get those orders in!
Release date MONDAY, Sept 30, 2013!
3:18 am edt
Saturday, June 1, 2013
9:44 pm edt
Monday, February 18, 2013
Thanks to Mr. Joey Pinkney for taking 5 mins with me...
1:28 am est
1:24 am est
Coming Soon!
Written Ecstasy...Word Pleasure....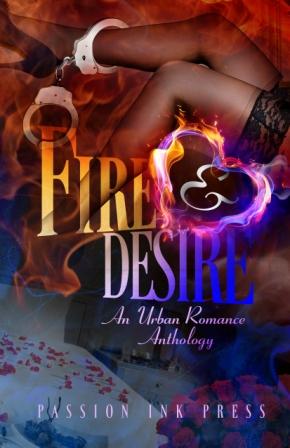 Coming Summer 2013!!!
*cover done by Brand Concepts*
1:13 am est
2020.07.01 | 2020.05.01 | 2016.08.01 | 2014.08.01 | 2013.09.01 | 2013.06.01 | 2013.02.01 | 2012.07.01 | 2012.03.01 | 2011.05.01

The Other Man
"No man should forget how to satisfy his woman. For that sorry man, there is always chance. There is always a chance that he will wake up to a woman whose smiles are not for him. There is always the chance that he will kiss a woman whose lips taste of a stranger. There is always a chance that she will moan in memory of the last time she lay in that position with the other man. There is always the chance that another cat is taming her cat.
That inconsiderate brother better learn that love won't always be enough. Because if he doesn't, my new girl will!"
The Not So Faithful Wife
"It was finally time for the silent power struggle to end. In this moment, someone would become the pursuer and the other the prey. Shamia knew that her fantasy wouldn't be complete if she didn't take advantage of her opportunities. How often did she get to be in control? Her husband would never surrender his power to her. She pulled the familiar stranger's defined back against her breast and began to tease his ears with her tongue. He even tasted different from her husband. Shamia noticed his scent. He smelled nothing like Stephan.
As she calculated all the ways this creature was unlike her husband, she felt the changes in his posture. She became more empowered as his ridged body slowly relaxed into hers. She soon began to feel the struggle end as she realized she victoriously owned him."
The Interested Co-Worker
What has unadulterated love taught me? It's taught me lessons that will forever shape my thoughts and actions. I will never place my needs second to a man's. I now know that... if he won't wife me, he ain't for me.See men and women… we are much the same. Sometimes we love hard, someone who hardly loves us back. We end up being wounded. There are no bandages large enough to patch this wound in its entirety. However wounded our heart is, the truth remains that it is not removed. Thus, at some point, a portion of it still lives on to love again….only the prior wound turns to caution. In that caution, we are guarded and tend to see love through a lot less tinted glasses. Although rose colored, we tend to spend more time glancing over the rim than through the lens. I see love differently now… I know better now….love is so much different now. I own my emotions and know that they are mine to protect or neglect. Nothing is by chance. Love, life and lessons are calculated… now.
A Lover's Redemption
You have arrived at the one place you don't want to escape. In this space, the world is clear and understanding is simple. For on this stage, the audience is more aware than the actors. Here you can see the lessons and lives as they are taught and learned. In Sh' Moore's world....reality plays out with each turn of the page.
Meet the players in various novels as they go about their existences shaking up those of others. Here marriage isn't always sacred, honesty isn't always true, and love doesn't always conquer all. In the reality that Sh'Moore paints, sometimes the best man doesn't walk away with the prize.
Questions, comments, ideas shmoorebooks@aol.com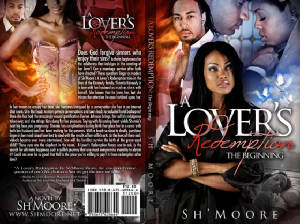 By joining our mailing list, you will be the first to know about:
up coming events

recent press releases

new releases

~To join click the email address below, type your desired delivery address and click send. You will then be added to the Sh'Moore distribution list, and you will receive information about Sh'Moore's works and events.

shmoorebooks@aol.com
ABOUT THE AUTHOR...WHO IS SH' MOORE???
Sh'Moore's writing style makes her readers question whether art is an imitation of life, or if life simply imitates art. A Lover's Redemption is her first novel to the trilogy with the Kennedy-Johnson families. This Dallas, TX native has always studied people. As a youth, she always took in the nature of relationships and the outcomes of situations. After a bit of a culture shock and receiving her degree from a private college, she had seen an eclectic mixture of culturally and sexually diverse interactions. In her work, you witness her own relationships weaving their essences into her works as she uses emotions that are raw and real to add authenticity to her characters. She longs for readers to be active in the relationships they create and to "listen more than they explain because peace comes when there is no reason to complain!"
Sh' Moore Books USA copyrighted material